Why Do You need to get a photo retouching service?
Whether you are a photographer or an online owner, you need to photo retouching service to present online or anywhere. It is evident for a photographer to give his/her image more attractive and professional look. Using raw images to show online is not wise. Because raw images have some issues like lack of proper lighting and shadow problem, having clutter or dust, etc. To reduce these faulty sides of your image, you need a good quality of photo retouching service. It would be the best decision to get high-end photo retouching services from a professional photo editing service provider. They will edit a quality image for you as they have talent and expertise.  In this article, I would like to discuss the details about photo retouching service, the tools of photo retouching services, and the importance of getting the photo retouching services from the professional photo editors. Let's dive into the discussion.
What is photo retouching:
Photo retouching is the process of photo editing to improve the image's quality for its final presentation. A good photo editor spends enough time and patience to make your image more beautiful and attractive. A professional retouching will make a little adjustment to the color, shadows, and polishing.
Types of photo retouching service: 
There are different types of photo retouching services; portrait photo retouching, fashion & model photography retouching service, auto parts retouching service, jewelry retouching service, etc. A professional photo editor will retouch any kind of image you will provide to him/her. The time a professional photo editor will take to retouch portrait photography will not be the same with the time he/she will make for an auto parts retouching service. Let's introduce you to the different types of photo retouching services.
Portrait retouching:
Would you like to make your portrait more splendid and impeccable? A professional photo retouching will help you to meet with your desire. Usually, model photography retouch falls into the category of portrait retouching, as it needs to show the model portrait natural and attractive. In order to keep the skin texture, color, contrast, and sharping more subtle, model photography needs portrait retouching service.
Fashion photo retouching service:
The fashion photo retouching demand is high in the fashion industry. Getting a professional photo retouching service has become very crucial for this industry. The photo editor service provider will do the photo retouching with photoshop. They will make the picture of a model more alive by applying the best fashion retouching techniques and knowledge. The color, brightness, and contrast adjustment removes the dullness from a fashion photo and make the picture more presentable to the people.
Auto parts photo retouching:
It is an era of online business. Now sellers of every kind of business are taking advantage of online marketing. Online shops have become an excellent choice to compare auto parts with other sellers' products. For this reason, vendors need a lucrative picture of auto parts to influence potential customers' purchasing decisions. A photo retouching service will help remove noise, grain, spots, scratches, etc. From the auto parts images. It will make the texture natural and clean.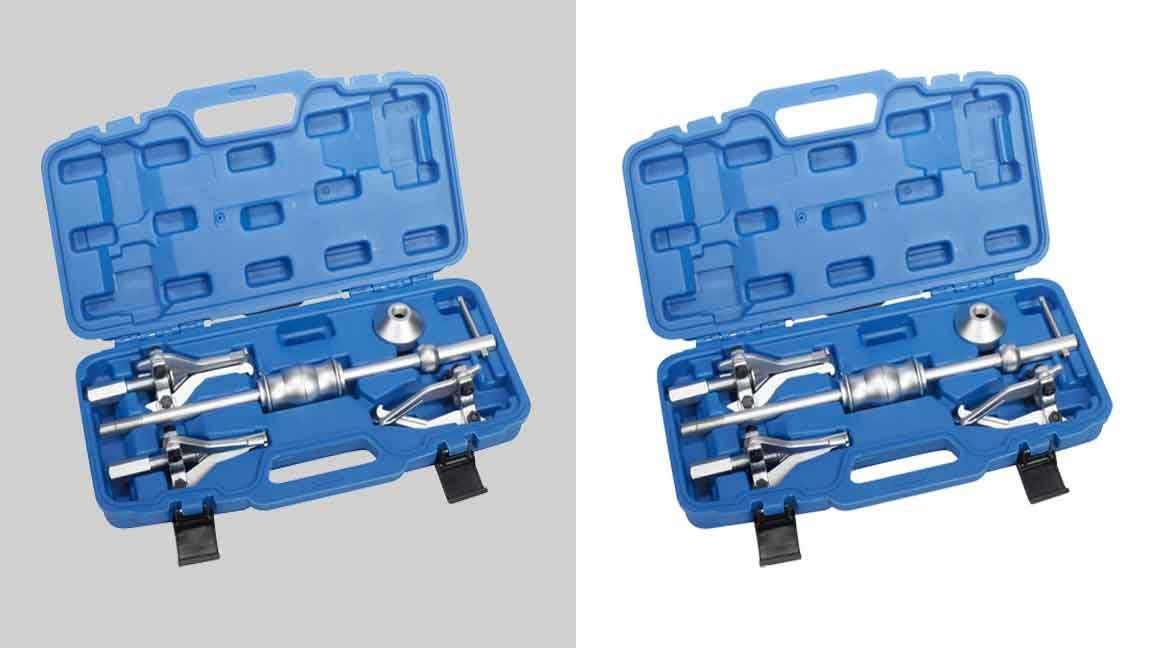 Jewelry photo retouching:
Raw images of jewelry photos are not perfect. It would be foolish to use the unedited original pictures of jewelry for marketing purposes. People love to see shiny jewelry products. When you click a photo of a jewelry item, the jewel in the photo looks dull with no proper lighting, color, and contrast. Overall, the jewelry seems imperfect and less attractive. A professional retouching will show you the magic. It will bring the grace of the jewel and make the photo perfect and shiny.
Raw images of jewelry photos are not perfect. It would be foolish to use the unedited original.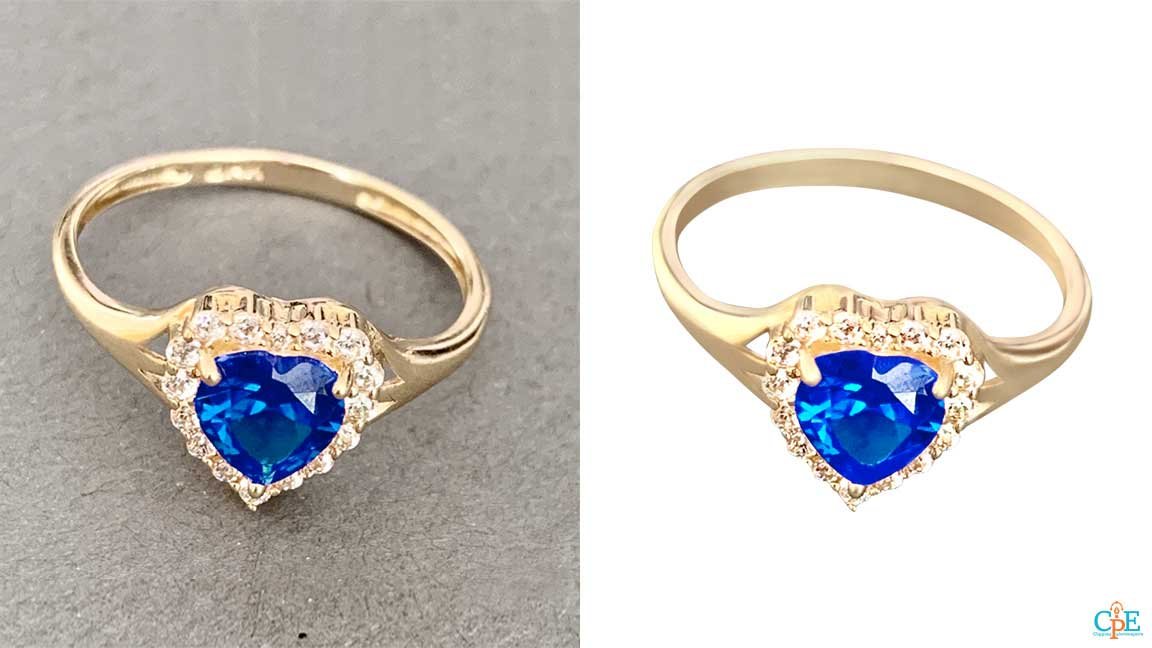 E-commerce product photo retouching:
There is no doubt about the importance of photo retouching for an e-commerce product. As almost every shop is starting selling products online, people are becoming more dependent on online shopping. They can switch from one shop to another shop for the same product without the vendor's knowledge. It is significant for a seller to grab the potential customer's attention. An attractive product picture will help the seller to catch more buyers. An expert photo editor will retouch the product picture to show the specific product's details. He/she will adjust the brightness, color, contrast, and fix the unnecessary objects to make the photo more beautiful.
Tools used in photo retouching:
Photo retouching on photoshop is the most preferred. A professional photo editor can use the photoshop features in a way, which amateurs will find it challenging to explore. Usually, an expert uses the following tools in the photoshop software to do photo retouching beautifully.
Healing brush tool:
The healing brush tool is one of the most useful features of photoshop. An expert photo editor takes raw photos for retouching and uses the healing brush tool to make a picture more perfect. It helps to remove blemishes and fix the skin tone. Its' uses also apply to copy texture, shading, lighting, and image transparency.
Spot healing tool:
The functions of the spot healing tool and healing brush tool have the similarity. However, you will find a difference between these two excellent tools. In the spot healing tool, you do not have to simple pixel on your own. There is an automatic process that will help to match the sample from adjoining pixels. You will find a faster result by using the spot healing tool than using the healing brush tool. Still, to make your photo more precise, use the healing brush tool. The spot healing tool uses for doing portrait retouching.
Red eye

:

You may find red-eye in many photographs due to camera flashes. The red-eye tool is essential in photoshop software. It will help you to eliminate the red-eye effect from your picture.
Patch tool:
Patch tool will help you to get a high-end photo retouching. This tool will clear all the imperfection from a photo. It is a necessary tool for portrait photography retouching. If you need to remove the unnecessary scar, dark, or small veins from the eyes, you should use the patch tool. It also applies to tighten the skins and remove hair redness.
Clone tool:
Do you need to make an exact copy of a particular area from your selected photo? For example, you need to create the right eye of a picture exactly like the left eye. In that case, you can rely on the clone tool. In other words, you can create a duplicate image by using this tool. It also helps to conceal unwanted elements from the photo.
Dodge & burn tool:
Would you like to make your model picture more white? Or you may want to make your white model brown or tanned skin for a commercial purpose. An expert knows the photoshop techniques to create a model picture white or tan or darker. Dodge and burn tools usually used for this purpose. In order to make your image whiter, you need the dodge tool. This tool helps you to make the photo lighter and lighter by painter over and over. On the other hand, applying burn feature, again and again, will give your image tanned or darker look.
Blur and sharpen tool:
Blur and sharpen tool uses for enhancing the photo more and more. The blur tool is the most important feature on photoshop to focus on the main object of the image. It will help to fade out the photo background. This tool is also useful for creating artistic elements.The sharpen feature will increase the pixel contrast and make the focused area sharper. 
Advantages of photo retouching:
The journey from an amateur to professional photographers takes a lot of time. You can not prevent people from getting into the background of a perfectly captured picture, even if you have professional camera equipment. You also may notice pimple or wrinkles in perfect portrait. You can even find the adjustment of lighting and shadows or incorrect color-contrast. Meanwhile, to eradicate these flaws from your perfect picture, photo retouching service will help. A professional photo editor will do photo retouching with photoshop and make sure that it has the correct color and exposure. He or she will nullify the unwanted elements like people bursting into your correctly taken wedding photo snaps. Photo retouching will make a quality image. And a quality image makes your product picture more attractive. You will get more clients. Quality images are mandatory for every kind of online business.
Conclusion:
It is not a waste of money to spend on photo retouching services. I hope you get the answer to the question, "why do you need to get the photo retouching service?" and other necessary details of photo retouching service. Getting the photo retouching service saves your time, and you can do your other work. However, I should say that you will get excellent photo retouching services from Clipping Photo Experts by paying very little. You can also have a free trial to check their quality of photo editing. All you have to do is just send them 3-4 pictures. Good Luck!