Make your image attractive by adding shadow effect service
Photoshop shadow creation service makes your product photo authentic and trustworthy for the customers of your online stores.
Free Trial
Work Sample

1700 / Day
Get large number of shadow effect service
12 Hours Delivery
 Images will be delivered within 12 hours
Unlimited revisions
Get Unlimited revisions within a short time
Inhouse Team
We have In house 70 Image Masking Designer.
Drop shadow photoshop | Shadow effect service | Reflection effect
Shadow effect service is the best way to attractive product. Digital photography has transformed the way any kind of images can look. It can make a magical attraction while accomplished professionally. Photos are best when they assimilate life & review the mirror photograph. But not all clicks bring the dynamic feature to take away the look. It is significant for the photograph to look alive long after it has been committed. What else can make the picture look lively than a shadow? Nowadays, this is the reason that the shadow effect technique has achieved popularity. Although the shadow effect seems very simple, the process involves many steps & is best performed by an expert. Now, this method has become instrumental in providing a picture of the right tonal quality. However, today we will discuss the use of shadow effect in Photoshop.
What is drop shadow photoshop?
Photographs that add a new dimension to your products are indispensable to propagating sales and impressing clients. Customers nowadays are demanding higher-quality experiences — involving product photography.
Shadows in e-commerce photos facilitate the products to spring on the page and into browsers' carts. Moreover, it is capable of creating an optical satisfaction that might not always be attainable through photography.
Also, there is no need for extravagant lighting equipment; all you need to do Photoshop exclusively. Here, you can mainly accomplish your demand for the service like:
Drop shadow
Natural shadow
Floating shadow 
Reflection shadow.
You can sum up realistic shadows to your product photos with endurance and intelligence in Photoshop. The procedure may take time but should have efficiency and proficiency and a clear concept of how shadows work.
Types of Shadow effect service in photoshop:
Drop shadow photoshop
The constant use for a drop shadow is to animate 3D depth in a 2D image. It makes the object look as if it is moved above the background, not considerably though, almost hovering. This technique performs by creating an offset shadow behind an object. Also, it notifies that the object is floating in the air-above the background in 3D space. Besides, it offers a faded glow in the object. This process is often practiced by e-commerce retailers to display online product photos.
 

Create Reflection Shadow
Reflection shadow is one of the most attractive and eye-catching shadow types. This is widely known as a mirror effect. Admittedly this shadow type will convert any formless image into a lively looking image. Reflection shadow offers a photo such a look as if the photo was captured on reflection outward. Creating reflection shadows in product images can originate from a context for the buyer and a subconscious impact of multiplication. It is a simple but efficient image editing appliance that can benefit e-Commerce store, catalog, brochure, magazine, and printing.
Retain original shadow
Due to photoshoot issues or other complications, product photos may be blurred or fainted. Consequently, photographs lose their natural looks. While retaining unique shadows on products for display or advertisement, creative graphic designers redact some of the photo editing techniques. These techniques are including removing or replacing background to extract the required product by applying the services like saucony original shadow is the best example 
Existing shadow or cast shadow
Shadows that shade on the floor or around the object known as cast shadow. Despite having natural shadows in the object, cast shadow service is best to fascinate the product photo that may attract the consumers effortlessly. One can conserve the naturally appearing shadow with an appropriate amount of opacity and transparency.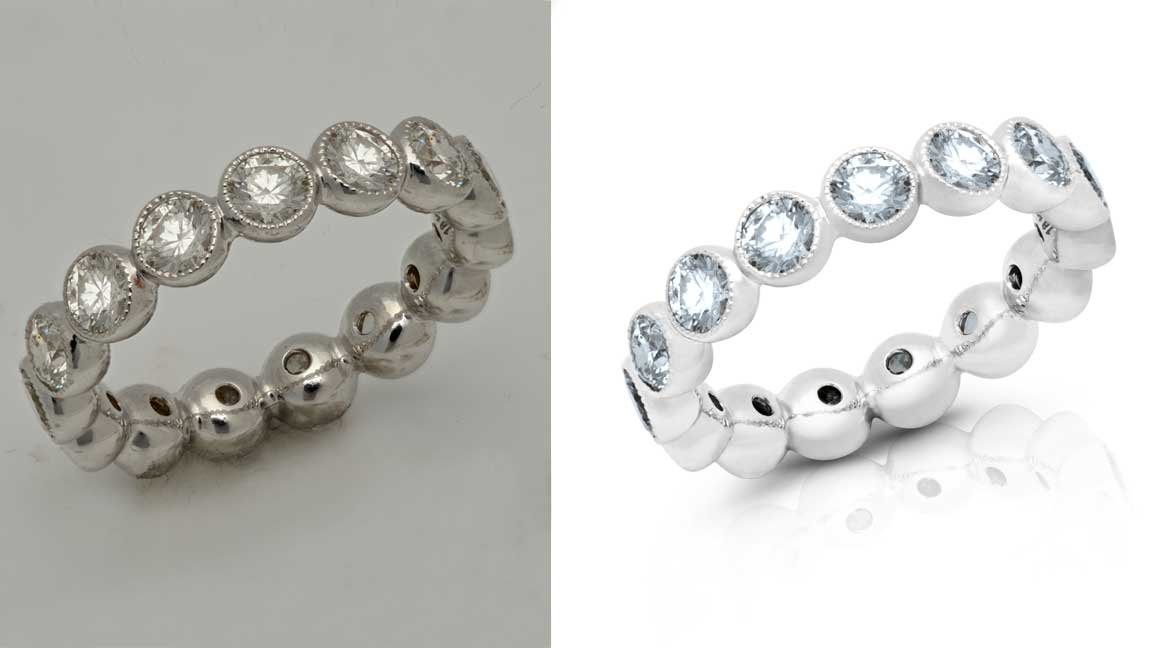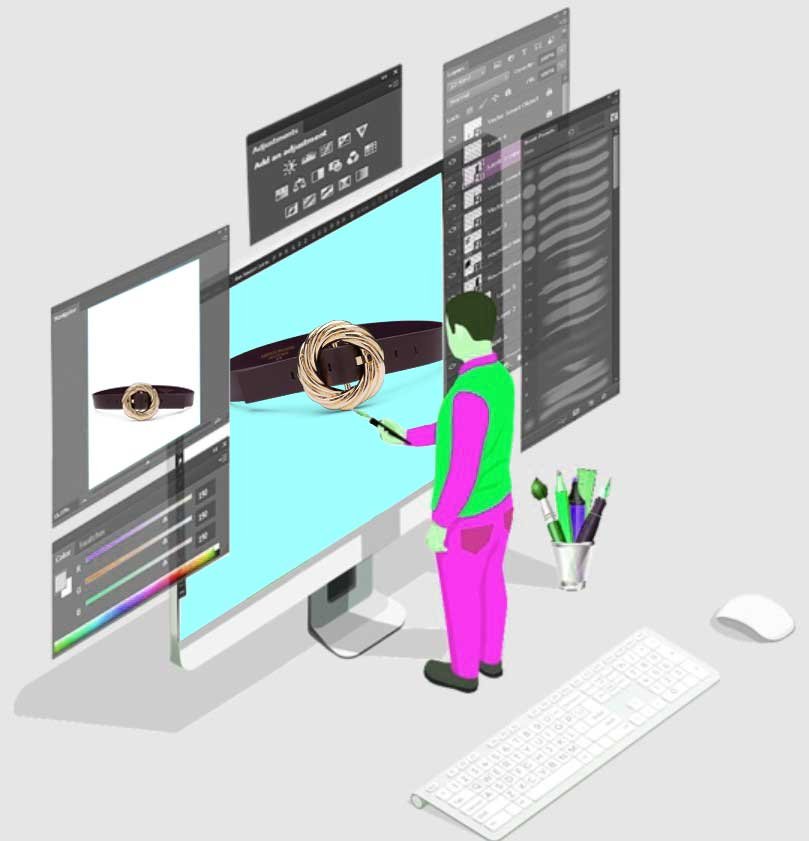 Photoshop shadow creation services help to sell better and help brand yourself as a well-established business. we use specific photoshop settings and editing techniques. So let's get started.
Our Shadow effect service :-
Add Drop Shadow
Natural Shadow
Mirror Effect
Light Adjust
Cast Shadow
Color Correction
Floating Shadow
Reflection Shadow
100% Satisfaction
Make Symmetrical
Photo Reshape & Liquify
Remove Scratches, Spots
Jewelry Reflection
Camera RAW Correction
Free Focus Stacking
Any Image Format
Rush-hour Delivery
24/7 Dedicated Support
COMMUNICATION WITH US TO PROJECT DEALS
We are looking forward to hearing from you regarding your photo editing project! Know us before you start working with us. We are available on phone calls, what's up, over email, and video call through google meet and skype. Take this great opportunity to meet us now.
When to use the shadow effect service in photoshop?
When you need to individualize the product from its background, such as a black mobile phone on a black background, drop shadow is a stable solution in this case.
Creating an identical compatible look to the product photos for an online store, catalog, or other materials.
Retain existing shadows with a new background.
To add contrast and texture in details to an ordinary faint image
To add character and context to a product photo.
Make the product appearance more realistic, more naturalistic.
How to add a shadow effect service to images in photoshop?
To add a shadow effect, you need to create a gray or black shape that matches the shape of the object of the photo and smoothen the rough edges of the gray or black shape. It makes the shadow look more naturalistic. It's essential to hold down a proper ratio between the shadow and the object. Any distraction can make an image look imbalanced and cause customers to demand products from your competitors. The direction from and the angle at which the light is glaring must also be consonant, especially when you're creating complicated shadows in the very same image. Sometimes, the color of the shadow may need to metamorphose itself too.
This is because shadows are darker when the light is near to an object, and lighter when the light is situated in the distance from the object. Shadows show the combination between the object and the background, the regardless background is attached or not. The appealing outcome permits the product to shine. And this, in return, can make customers more suppose to purchase the products. After all good, poor quality is just enough to harm your brand and the advertisement of your products. While trust is the fundament of building profitable relationships and impressions with customers, it is essential to gain confidence with higher quality products.
Photoshop Drop shadow effect service at Clipping Photo Experts
Shadow effect varies, brand varies too. We refuge every project one after another. That way, we can add shadow effects to your product images that will help your products and brands highlight its features correctly. No matter how basic or complicated, how large or small your order is, you will receive exclusive care we offer to each of our clients. Our goal is to provide you the best solution. So, whenever you are hesitating, which shadow effect will suit your product, knock us, and we are here to answer all your doubts.
Things to consider before choose the shadow effect service:
Factors and requirements need to consider when adding a shadow effect:
Light radiation and intensity
Direction and angle of reflection
Intervening space between the object and background.
Color contrast, transparency, opacity, and contour.
Final Verdict:  Shadow effect is one of the most obligate photo editing works. Many products seem dull and artificial in raw pictures. Shadows enhance the sense of texture. To add a shadow to an object, first, we need to extract the background of the product and bring out the best color and configuration. Then we apply the most effective shadowing technique and technology. Various types of shadow effects apply to the shirt, pen, watch, glass, camera, jewelry, book, etc.
People also want to know this question
What is drop shadow function?
Ans: When you enable the drop shadow feature in Adobe PhotoShop, you can input a shadow to an image. You can control where the shadows appear, their size, and opacity, as well as what color they are.
Why can't I add drop shadow Photoshop?
Ans: There are a number of reasons why Photoshop may not be able to add drop shadows to an image. One reason could be that you're using an older version of the program; another might be that it's in a format that does not support drop shadows (e.g., a GIF file). Finally, it's also possible that your image doesn't have enough resolution to support a drop shadow.
How do you add a drop shadow to all sides in Photoshop?
Ans: Photoshop provides various methods to add a drop shadow to all sides of a picture. One way to do this within the program is to open your own layer panel and double click the layer you wish to add the drop shadow on.
This will open the style layers panel. Then, click the "Drop Shadow" option and vary the settings. Another way to add a shadow to all sides in Photoshop is to use the Pen Tool.
To do this, create a new layer and then select the Pen Tool from the toolbar. Next, draw a line around the edge of the layer you want to add the drop shadow to. Then, go to the "Layer" menu and choose "Layer Style." Finally, click on the "Drop Shadow" option and adjust the settings to your liking.
How do I create a drop shadow effect?
Ans: One way to create a drop shadow effect is to use a graphic editor, for example Photoshop, to place an image with a drop shadow in place.
Are drop shadows good design?
Ans: Yes of course. Drop shadow is good design
What is the difference between drop shadow and inner shadow?
Ans: Ans: Drop shadow creates an outer shadow that enlarges the photographic element, while inner shadow creates an inner shadow that gives the illusion of the element being recessed into the page.
How do I turn a drop shadow into a layer?
What do you mean by shadow effects?
Ans: Shadow effects, also known as image shadowing, occur when an image appears to have a shadow beneath it even though no light is being cast. This can be due to a number of things, such as the way the image is lit.
Clipping Path Service FAQs
How many images can we do shadow effect in a day?
We have an extra team for the shadow effect service. They are highly experts in shadow services. So we can deliver 1700 images per day.
Which types of business need to shadow effect service?
Shadow effect is the most important for e-commerce business owners or photographers. It is important for many services like Professional Photographers, ads agencies, eCommerce businesses, Online retail stores, retail company and so on.
Do you have free trial facilities?
Of course, always we do offer free trial facilities up to 2 /3 images so that you can judge our service quality before taking your final decision. Please send me your images this email sales@clippingphotoexperts.com
Which image formats do you accept?
Over the past 12 years, we have developed our skill to work with various image formats. Here is a few types of images formats such as psd, ai, eps, jpeg/jpg, png, gif, svg, cr2, tiff and pdf.
How can I upload my photos file?
You can upload your files using our absolutely secured ftp or you can use third-party file transfer protocol like dropbox, we transfer, one drive and google drive.
Do you safe my images?
Yes, 100% without doubt. It is a paid file transferring protocol that is highly secured. We know the value of your images and we are committed to receive your files with highest security and confidentiality.
How do I know my images are ready to download?
You will be notified when images are on our server and ready for you to download. We send you a secure dropbox wetransfer and google drive link.
Can I pay weekly / monthly?
Yes, if you wish, then you also can. Those of our customers, who need our service frequently, they've got the alternative to pay weekly or monthly. If you satisfied our work you can send your payment any time. Basically, we accept payments weekly and monthly.