Raster To Vector Conversion Service at Affordable price
Convert raster to vector for your images within a short time. Vector conversion is the way to go when you need to develop logos or blurry images for print or screen.
Free Trial
Work Sample

1500 / Day
Get large number of raster to vector conversation
12 Hours Delivery
 Images will be delivered within 12 hours
Unlimited revisions
Get Unlimited revisions within a short time
Inhouse Team
We have In house 70 experts Liquify designers.
Raster To Vector Conversion – An Indispensable Tool
It is a sign that helps people to recall the business and the company as a whole. A logo represents the business for a long since. It is significant for it to be creative and credible. An appealing and productive logo helps the brand to grow to a large scale. If a business wants to make an influence on the clients with its logo, a 2D logo is not enough for the aim. A 2D logo needs to render into 3D one to provide it a modern look and feel. Thanks to the raster to vector conversion service, which is available out on the market to ease the process? Besides, it is indeed the best way to approach the work as well. Let's review in-depth research over raster to vector conversion and more.
What is Raster to Vector service?
Raster to vector service refers to a technique that converts maps, technical drawings, and other graphics from raster to vector formats offering quick access & easy archiving.
It is also familiar as R2V, which is ideal for industrial and commercial uses. 
Besides, throughout this technique, you can convert PNG, JPG, BMP, GIF, and Bitmap images to EPS, SVG, and PDF vector images automatically by simply uploading them.
Basic Retouch
Image Clear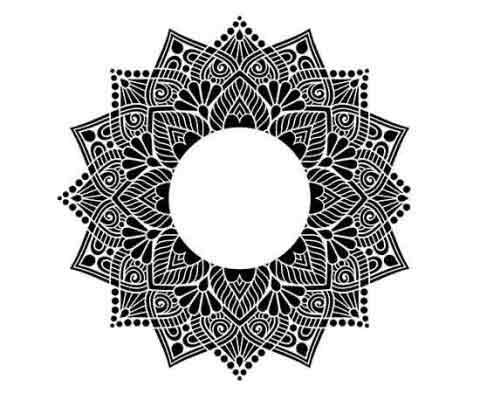 Why raster to vector conversion service needed?
Raster to vector conversion services are used for: 
Logo vectorization
Vector stencils
Vector graphics
Vector clipart and
Vector web icons
Besides, R2V is ideal for the applications like:
Aerial & satellite photo processing
Architecture & structure
Engineering & schematic drawing to name a few 
Raster to vector conversion:
Raster to vector conversion refers to a trick that helps to convert image to vector or the vector into the image. You will get the best impression of graphic design while the process is done. Here at clipping photo experts, we use Adobe Illustrator for this task. Note: According to a photo editing expert, you will find raster to vector conversion is ideal for an artwork or logo designing.
Vector line drawing: 
The Vector line drawing is a technique to show the fundamental quality of the images. It discovers the curved lines or straight lines. Also, you may find some image editors who apply solid colors for this aim. Besides, you may find some people who want dots to fine-tune the method. 
Vector logo design: 
The vector logo design is a bit tricky job even for specialists. The image editors need specific skills and experience for the vector logo design.  Nevertheless, this is an essential service that assists in designing logos for different business & corporate things. 
Vector character drawing is one of the most challenging sections of image editing. The first thing is to make the character to design a logo or shape. Consequently, the image editors need to concentrate on this particular matter.  
Looking for the best raster to vector Conversation? Clipping photo experts is the best raster to vector service provider for photographers. Get Free Trial.
Color Correction & Color Variants Service
Clipping path
Car white background
Background changing
High-end retouch
Extend background
Adjustable Layer File
Recoloring
Add 3D Effect
100% Satisfaction
Automobile Natural Shadow
Shape Adjustment
Accurate Resizing
Cast Shadow
Transparent background
New Background
Web-Ready Output
Rush-hour Delivery
24/7 Dedicated Support
COMMUNICATION WITH US TO PROJECT DEALS
We are looking forward to hearing from you regarding your photo editing project! Know us before you start working with us. We are available on phone calls, what's up, over email, and video call through google meet and skype. Take this great opportunity to meet us now.
Final verdict
Nowadays, auto parts photo editing service becomes an integral part of the car industry. The auto parts and images are available to improve their look. In this regard, the clipping photo experts could be your best choice when it comes to hiring a reliable [car parts] image editing service
Let's discuss the advantages of raster to vector conversion:

                                                                                                                    
Raster to Vector Conversion gives a solution to convert vector data from image sources such as aerial photos, scanned maps & drawings, and satellite portraiture.

2V is necessary for the image processing editors

his service is the best solution to fix low-quality broken photograph which is troublesome to zoom

The

raster to vector converter

is used to optimize the photo on billboards, banners, and t-shirts
How raster to vector helps in Photo Editing? 
Make clear the photo from the blurred photographs

Make graphics from the pictures of handmade designs

Make the size of the photographs scalable

We help the images to change in any format

Design logo from bitmap photos

Restore photographs with high quality
 When to utilize Raster to Vector Services? 
The quality matters the most in the competitive world of photo editing & graphic designing market. The agencies that offer the best quality come to the top favor.
If you have a print & digital media then choosing raster to vector service is best

It is perfect for applying when you need an appealing

raster and vector graphics

 

You can opt for this service when you need rapid attention to the clients to increase sales
""Note: Raster to Vector Services work excellent when you need an image with proper size and shape.""
Raster to vector service at clipping photo experts?
Here at clipping photo experts, we offer: 
Expert & efficient team for raster to vector service who work their best

Best techniques & software for raster to vector service such as "Adobe Illustrator."

Best service by using marquis, pen & mash tool

Photos of jpg, png formats (raster) to .ai format (vector)
""Note: Often, we remove the hard edge of the photo and break the dots to change the raster picture to the vector form. The photos we change so perfectly that one can comment that the photo was in raster form.""
Conclusion:
 With the e-revolution booming, raster to vector conversion service is also offered online. These online photo editing companies offer services like 3D logo designing, image manipulation, clipping path, raster to vector conversion, and more at an affordable price. Clipping photo experts is one of the best companies in California that offers professional services to its valuable clients. The best of hiring us is that we provide short-time turnaround. If you want to learn more about our raster to vector online services, please visit our site. Also, feel free to leave us a question in the comment section.
People also want to know this question
Can you convert a raster image to vector?
Ans: There is no one definitive answer to this question as there are a variety of ways to convert a raster image to vector. Some common methods include using a vectorization software or tool, manually tracing the image with a vector editing program, or by hiring a professional to do the conversion for you.
How do you convert raster graphics to vector graphics?
Ans: There are a few different ways to convert raster graphics to vector graphics. One way is to use a raster to vector converter tool, which can be found in many vector editing software programs. Another way is to redraw the graphic by hand using a vector drawing program.
Can I vectorize a PNG?
Ans: Yes, I can vectorize a PNG.
Can you vectorize a JPG?
Ans: Yes I can vectorize a JPG
Can I vectorize an image for free?
Ans: Yes, you can vectorize an image for free using Inkscape.
Can you vectorize in Photoshop?
Ans: Yes, you can vectorize in Photoshop by using the pen tool to trace the image.
How do I auto vectorize an image?
Ans: There is no single answer to this question as it depends on the specific image and desired results. However, some tips on how to vectorize an image automatically include using a software with an auto-trace function or setting up a tracing template.
What is the process of converting raster to vector?
Ans: There is no one-size-fits-all answer to this question, as the process of converting raster to vector can vary depending on the specific software being used. However, generally speaking, the process involves first tracing the raster image by hand, or with the help of automated tracing software. Once the image has been traced, the vector outlines can then be exported and saved in a vector format.
How much does it cost to vectorize an image?
The cost of vectorizing an image depends on the complexity of the image and the artist's time and skill. Generally, simple images can be vectorized for around $5-$10, while more complex images may cost $20-$30 or more.
Which is better raster or vector?
Ans: There is no clear answer as to which is better, as it depends on the specific needs of the project. Raster graphics are more simplistic than vector graphic, while vector graphics are more sophisticated. In general, raster graphics are more flexible and easy to use, while vector graphics are more complex and can be used for a variety of tasks.
What is the easiest way to vectorize an image?
Ans: There are a few different ways to vectorize images. One way is to use the free software Adobe Photoshop. Another way is to use a program like Illustrator. The third way is to use a free drawing software like Inkscape. The fourth way is to use online tools that allow you to vectorize images.
Clipping Path Service FAQs
How many images can we do auto parts photo editing?
We have a strong and Hard Clipping path, retouching workers. They are Highly experts and dedicated to their work. We can deliver 1200 images auto parts image editing without concern
Which types of business need to this service
Clipping path service is the most important for e-commerce business owners or photographers. Product photo editing is used online and ecommerce stores. It is important for many services like Professional Photographers, ads agencies, eCommerce businesses, Online retail stores, retail company and so on.
Do you have free trial facilities?
Of course, always we do offer free trial facilities up to 2 /3 images so that you can judge our service quality before taking your final decision. Please send me your images this email sales@clippingphotoexperts.com
Which image formats do you accept?
Over the past 12 years, we have developed our skill to work with various image formats. Here is a few types of images formats such as psd, ai, eps, jpeg/jpg, png, gif, svg, cr2, tiff and pdf.
How can I upload my photos file?
You can upload your files using our absolutely secured ftp or you can use third-party file transfer protocol like dropbox, we transfer, one drive and google drive.
Do you safe my images?
Yes, 100% without doubt. It is a paid file transferring protocol that is highly secured. We know the value of your images and we are committed to receive your files with highest security and confidentiality.
How do I know my images are ready to download?
You will be notified when images are on our server and ready for you to download. We send you a secure dropbox wetransfer and google drive link.
Can I pay weekly / monthly?
Yes, if you wish, then you also can. Those of our customers, who need our service frequently, they've got the alternative to pay weekly or monthly. If you satisfied our work you can send your payment any time. Basically, we accept payments weekly and monthly.