Creative Car Photo Editing Service
Get High quality car photo editing service for professional photographer, ecommerce & online owner, We providing car background remove, car retouching, car color correction.
Free Trial
Work Sample

3000 / Day
Get large number of Car photo editing service
12 Hours Delivery
 Images will be delivered within 12 hours
Unlimited revisions
Get Unlimited revisions within a short time
Inhouse Team
We have In house 70 experts Liquify designers.
Car photo editing | Car retouching service – Clipping Photo Experts
Car photo editing service is the process of making your stock pictures more professional and appealing. There are many ways to get your car photos edited. Some people use photo editing services to make their car photos look better. Editing can make a big difference in the way your car looks. It's very important that your car photos look good. It's also important that you have the best looking car photos possible. If you are going to use a photo editing service, then you need to make sure that they are right for you. You will need to do a little research before choosing the right photo editing service. You also need to make sure that they are reputable. If they say they can do it then you are going to want to give them a try. You want someone who is honest and reliable. This will be the best way to make sure that you are happy with the results of the editing. It is important to do a lot of research before choosing a photo editing service. You need to know what you want. What are the requirements that you have in mind? This will be the best way to make sure that you are happy with the results of the editing. 
Once I met one of my bosom friends in California Super Market (in Calexico, CA). He was just launched his business as an online automobile dealer. Did I ask him how about his new business strategy? He replied to me; he was worried about his car dealership. Also, he was severely looking for a service that could make it possible to promote his business. However, as an automobile expert, I suggested he go for the best car photo editing service in north-central California. So he walked according to my advice, and the rest was history. He gradually became top-notch in the realm of automobile dealership by showing high-quality car images on his site that has a tremendous visual value to the clients. Today, here in this article, I will show you how an image editing service provider offers you the best deal for car background and other adjustments that give the buyer a custom image. Stay tuned
What is a car photo editing service?
The automotive photo editing service is a technique that displays car photos in the best possible way. It represents the images to the automotive buyer clearly and makes an actual impact.
Besides, the use of digital tools & techniques takes the automotive retouching & editing service to the next level that significantly increasing the sales probability.  
Car Photo Editing Applied
Car Clipping Path
Background Removal
Car Retouching
Reflection Remove
Background Replacement
Natural Shadow
Importance of online marketing for a car dealer: 
Online marketing plays a very significant role in any business in this modern and technological world.
""According to the Statistics for 2020, "you will find over 4.33 billion active internet users around the world which makes up 57% of the total of the world population.""
 So there is a huge chance to reach a significant market by opting for online marketing. 
Why not for a car dealer? 
Let's take a look at the importance of online marketing for a car dealer. The online marketing platforms (social media, email, messengers) help car dealers to connect with their targeted clients and increase automotive sales.
It allows a dealer to measure and see the effectiveness of auto dealership ad campaigns.
Online car marketing helps you reach different regions, countries, and even demographics, implying that you can offer your service to specific car buying customers.
If you want to find the most cost-effective way to advertise your car dealership to the target customers, online or digital marketing could be a great help.
It is suitable for improving the consciousness of a car dealer.
""Note: According to a study by an automotive trader, automotive buyers invest almost 59% of their time researching online to get their best.""
Car photography editing Service Categories
Car Background Removal
Here at clipping photo experts, we have a car image editing professional who can remove all the unwanted backgrounds or objects from the photographs. Also, our expert team of image editors can insert or remove grains and noise to display the best part of the images. Besides, if you want to remove the extra glare of the cameras from the pictures, then we could be your best deal for the money.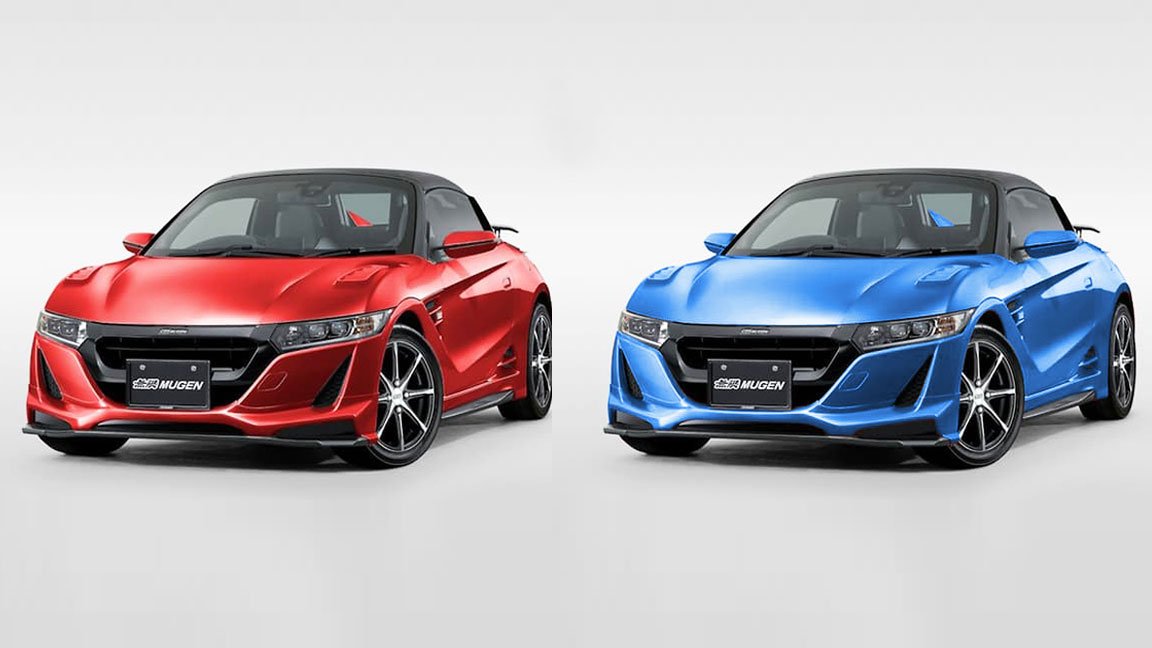 Car Photo Color variations
Our automotive image color variations sample could be the best help for those who need to paint or color the auto or auto parts in many different colors. 
Car Image Color correction
Our professional group of photo color correction and color variants experts can smartly deal with the color corrections issues. We can change the black color into white and make your car appealing to the clients.
Brightness & contrast adjustments
Our image editorial team has a creative mind that can give your car photograph a unique look. If you need standard image retouching services (such as brightness and contrast adjustments) in California, clipping photo experts is standing for you.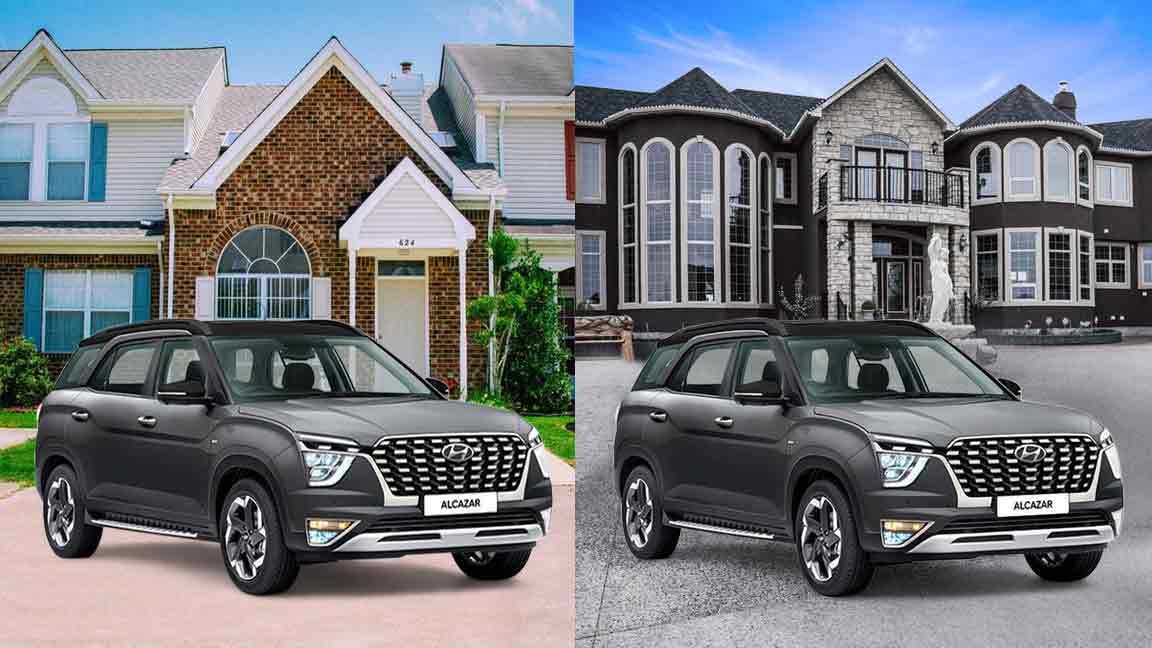 Photo manipulation
Photo manipulation is the technique that helps to make a stand by a car running on the road. Also, image manipulation allows you to place a colorful design on the body of the vehicle or in the background.
Photo frame size-changing
Our professionals can attach multiple images to make a merge or change any image size that can give a better understanding image of the automotive.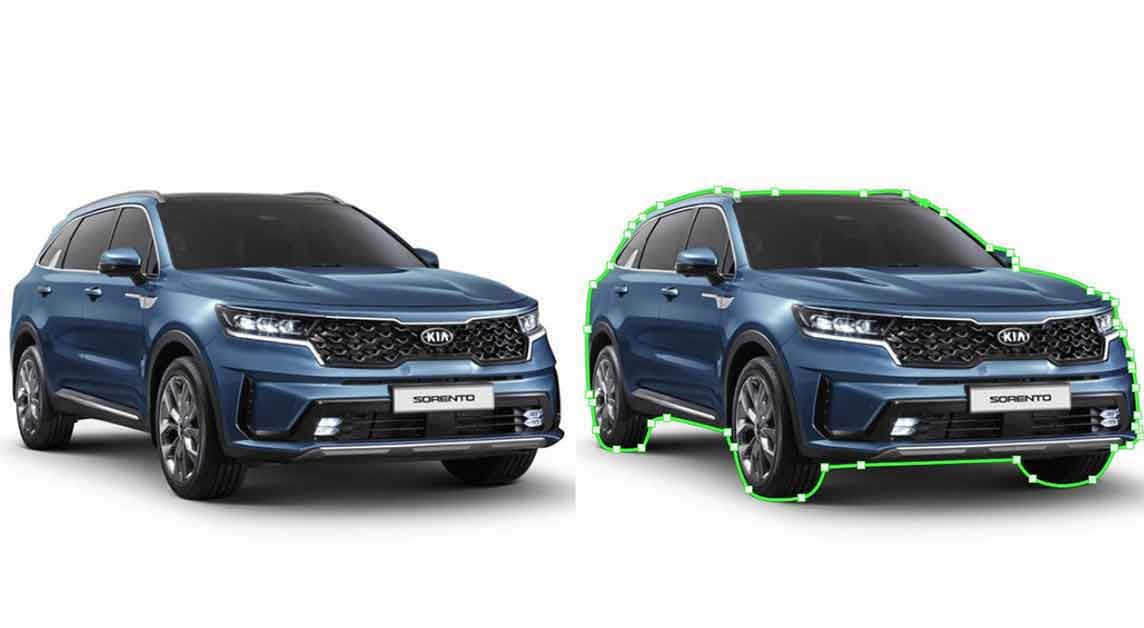 Car Image Clipping path
Clipping path services in California helps to cut, image masking, color correction, background removal, etc. of the images. We have Photoshop and a modern tool to do the clipping path. Here at clipping photo experts, you will find any kinds of auto photo clipping services.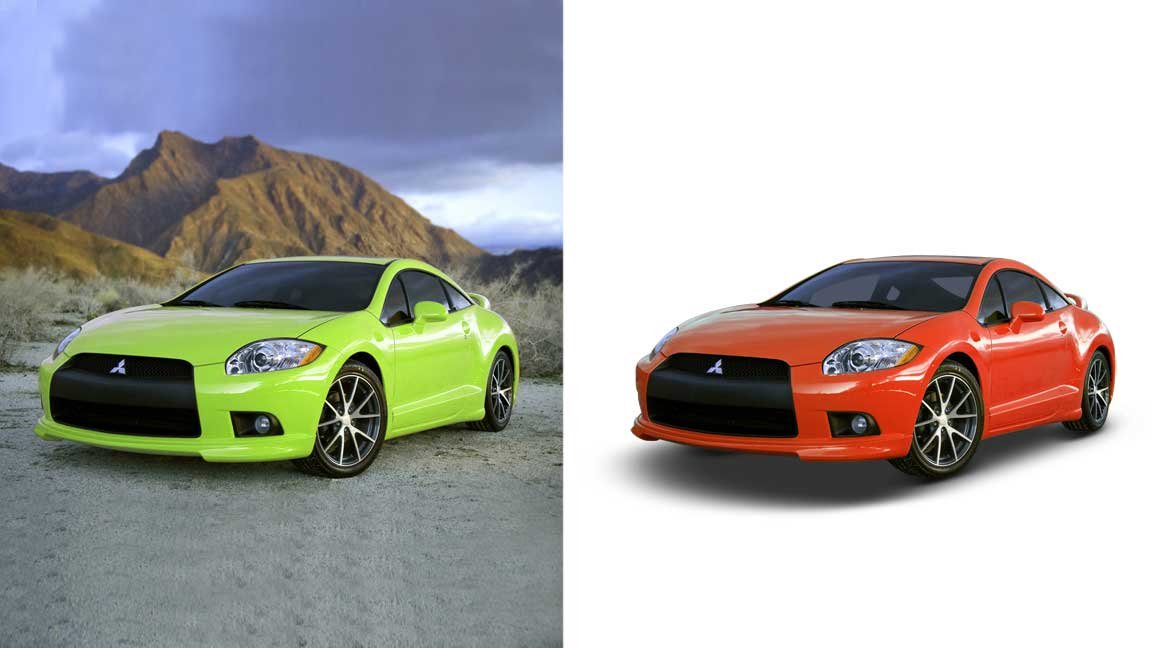 Car shadow service
You need to be alert of the shadows while you are setting focus or light on the images. Our expert can make an automotive –shadow that conveys the realistic look over a substitute auto image.  We care about the angular corners, hard lines, sharp arcs, circles with extra attention and labor.
Watermarks adding or removal: Here at clipping photo experts, we can clean any stamp represent a fresh image of your vehicle. Furthermore, we can add a watermark to your car photography if you need it. 
Here is step by step guide on how to edit car photos
Adding people or objects: We are professional to add a logo, people, and other objects in your car photographs. Besides, adding effects or texture on the images by our specialists are extra services from us.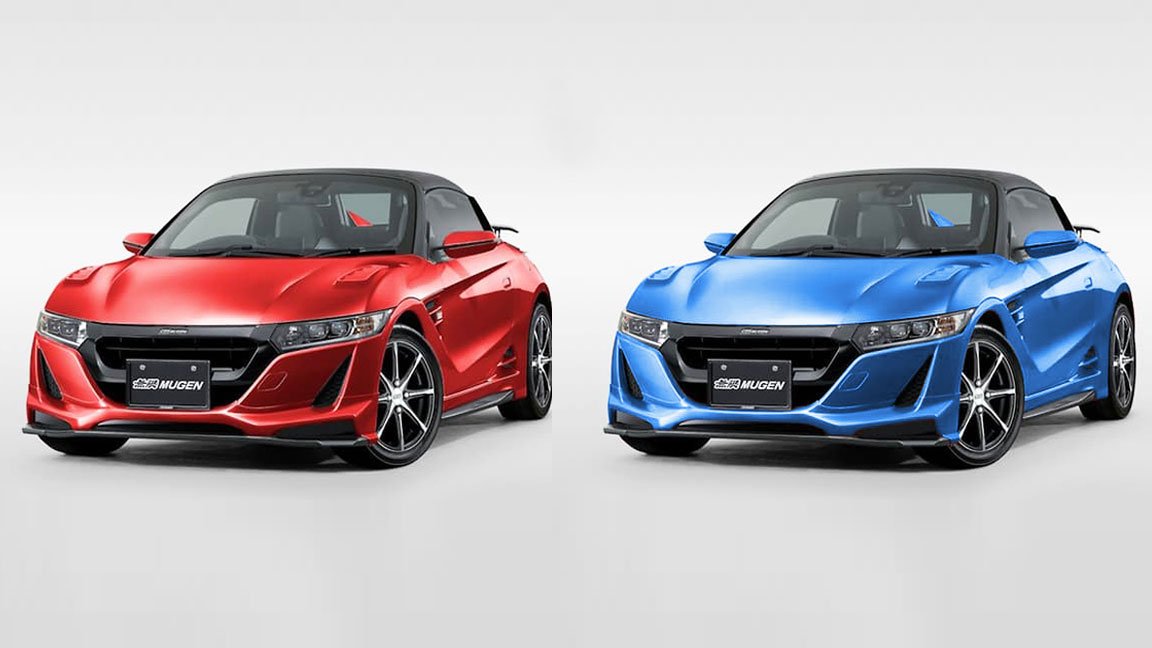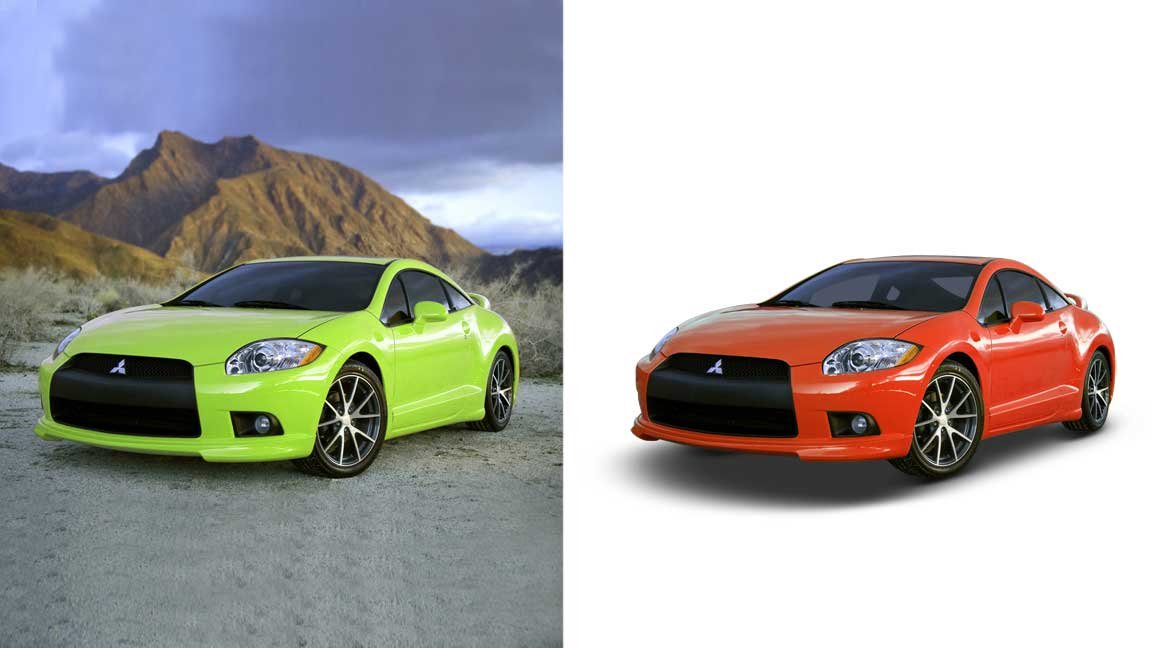 We provide the best and professional car photo editing and retouching service. Our expert's car photo editors will replace the background, cut put,  fix lighting issues and remove objects add shadow make your car image look great.
Our Car Photo Editing services:-
Clipping path
Color change 
Photo Cleaning
Color variants
Adding shadows
Color Correction
Image Manipulation
Photo Retouching
Background Removal
Remove dust/ scratches
Crop and Resize photos
Remove object
Recoloring elements
E-commerce Editing
Reshaping, Croping
Guaranteed Quality
Rush-hour Delivery
Reliable & Affordable Pricing
COMMUNICATION WITH US TO PROJECT DEALS
We are looking forward to hearing from you regarding your photo editing project! Know us before you start working with us. We are available on phone calls, what's up, over email, and video call through google meet and skype. Take this great opportunity to meet us now.
Why is the car image editing service needed?
There is no alternative service like car image retouching and editing for getting a high-quality photograph. Only opting for a car image editing service can provide the best and eye-catching pictures. Therefore, nowadays, car image editing is so much demanding. Let's see why an image editing service is needed.
Represent the product
Impress the clients
Google Ad
Billboard marketing
Magazine marketing
Banner marketing
TV Advertisement (ad)
Social media marketing (SMM)
The essential services associated with car image editing service at clipping photo experts:
Clipping photo experts is familiar as the best raw car photos to edit company because our Photoshop specialist gives some unique features. 
The essential services associated with car image editing service at clipping photo experts are incomparable. Here are our exclusive services.
Retouching & Restoration Services for an automotive photograph

Manipulation and Resizing Services for Car picture

Vector Services for vehicle photo

Clipping Services for car photo

Masking Services for automotive Image

Blending Services for automotive Photo

Background Removal & Cutout Services

Colorization & Car image Editing Services
Why choose us for editing car photos in photoshop?   
24/7 customer service
Free trial opportunity
Affordable cost
Delivery within deadline
Image production: daily, weekly and monthly
Expert retouch up before delivery
People Also Ask
How do I edit cars in Photoshop?
Ans: There are a few steps you can take to improve the appearance of your car in Photoshop. The first step is to select the right service for your car photograph. There are many different types of image editing available, so it's important to find one that will look good on your car. Next, you'll want to create a basic retouch. This will include making the surface black and white, removing any minor blemishes, and adding any necessary texture.
How do you add a car in Photoshop?
Ans: Copy the original car image to our main Photoshop file, then open it in Photoshop. Use the Pen Tool (P) to trace around the car. Then right-click in the path and select Make Selection. We will take the car image into our Photoshop document, where the background is, so we need to copy the selection in that file.
How can I make my car look good in pictures?
Ans: A number of factors contribute to a car's overall quality.
Shoot at the right time of day
Take driving shots
Car interact with nature
Shoot at night
Making Reflection
Car Color Correction
Background Removal and Additing
What is car photography called?
Ans: Automotive photography is also known as car photography or vehicle photography. Professional photographers perched on the rank of this niche use precious details and accurate lighting to capture the best features of luxury vehicles, helping build impressive pictures that communicate the emotions of the viewer.
Who is the best car photographer?
Ans: Here is the best car photographer
NotBland Photography
Easton Chang Photography
Dejan Sokolovski Photography
What is the best lens for car photography?
Ans: There is no one "best" lens for car photography, as different cameras and lenses will work best with different types of photos. However, some popular options for car photographers include lenses with wideangle or telephoto capabilities, as well as fast lenses that can capture moving objects. To find the right lens for your needs, try out a few before settling on a favorite.
Here is the best lence for car photography
35mm f/1.4 – The Prime Car Photography Lens
70-200mm f/2.8 – The Telephoto Car Photography Lens
24-70mm f/2.8 – The All-Purpose Car Photography Lens
Drones for Car Photography – Aerial Car Images
How can I make my photos look professional?
Ans: Occasionally, shooting photographs in a raw format is helpful. You don't need to do huge amounts of editing on them; just some basic corrections, such as adjusting the color temperature, the exposure, and so on, and a negligible amount of saturation and contrast adjustments, can make a big difference in the final outcome.
How much should I charge as a beginner photographer?
Ans: Entry-level or semi-professional photographers usually charge $50 to $150 per hour or $25 to $125 per image. They are not as committed to their work and have additional lines of employment they depend upon.
How do I edit photos on my iPhone to look professional?
Ans: If you're editing photos on your iPhone, make sure to follow these tips to look professional. There are a few ways to edit photos on your iPhone to look professional. One way is to use the photo editor within the Photos app. Another way is to use a photo editing software such as Photoshop or Lightroom. You can adjust lighting and crop images in iPhone.
How do you take a picture of your car on Instagram?
Ans: Instagram is among the most widely used social media platforms, allowing users to share everything from the momentous to the mundane. Whether it is a special moment, unique occasion, or pictures of your loved ones, the platform lends itself to creating daily diaries.
Always chase the light
Control the depth of field
Avoid shooting at an eye level
Final verdict:
Car photo editing service is the key to success in the automotive business. Therefore, try to choose the best car image editing company out on the industry. However, clipping photo experts make sure the high-quality service that can satisfy a customer. We are dedicated to all around the world who need this service. If you're looking to edit your car photography yourself, then this tutorial is for you. We'll show you how to edit car photos so that they look their best, from start to finish.
Clipping Path Service FAQs
How many images can we do car photo editing in a day?
We have strong and Hard Clipping path, retouching workers. They are Highly experts and dedicated to their work. We can deliver 3000 images car image editing without concern
Which types of business need to this service
Clipping path service is the most important for e-commerce business owners or photographers. Product photo editing is used online and ecommerce stores. It is important for many services like Professional Photographers, ads agencies, eCommerce businesses, Online retail stores, retail company and so on.
Do you have free trial facilities?
Of course, always we do offer free trial facilities up to 2 /3 images so that you can judge our service quality before taking your final decision. Please send me your images this email sales@clippingphotoexperts.com
Which image formats do you accept?
Over the past 12 years, we have developed our skill to work with various image formats. Here is a few types of images formats such as psd, ai, eps, jpeg/jpg, png, gif, svg, cr2, tiff and pdf.
How can I upload my photos file?
You can upload your files using our absolutely secured ftp or you can use third-party file transfer protocol like dropbox, we transfer, one drive and google drive.
Do you safe my images?
Yes, 100% without doubt. It is a paid file transferring protocol that is highly secured. We know the value of your images and we are committed to receive your files with highest security and confidentiality.
How do I know my images are ready to download?
You will be notified when images are on our server and ready for you to download. We send you a secure dropbox wetransfer and google drive link.
Can I pay weekly / monthly?
Yes, if you wish, then you also can. Those of our customers, who need our service frequently, they've got the alternative to pay weekly or monthly. If you satisfied our work you can send your payment any time. Basically, we accept payments weekly and monthly.