Best quality auto parts photo editing service
Get photo editing services for your automotive product photos. We optimize any kind of automotive images with our experienced professionals.
Free Trial
Work Sample

1200 / Day
Get large number of auto parts photo editing
12 Hours Delivery
 Images will be delivered within 12 hours
Unlimited revisions
Get Unlimited revisions within a short time
Inhouse Team
We have In house 70 experts Liquify designers.
Auto Parts Photo Editing – Some Basic Techniques To Enhance Your Car Business 
Since the dawn of civilization, people are habituated with the use of a vehicle. We prefer cars to get the highest comfort while travelling. So Car must need auto parts to change or to repair time to time. Nowadays, online sites are a good option for the comparison of different vendors' products. So we search for auto parts by using mobile or smart devices. When we search online, our buying decision is influencing by the quality of the pictures. Considering the obsession, the seller or vendor takes advantage of online auto parts photo editing. Today, we will try to reveal the ins and out of an automotive photo editing service. 
What is "auto parts photo editing service"?
Auto parts photo editing is an art of making the images of auto parts look lively, scratch-free, clean & catchy. 
So to make a photo look stunning car parts photo editing service is a necessity. 
It is an excellent choice for the seller of auto parts to attract online visitors easily by showing stunning images.  It diverts online site visitors into loyal customers. Auto parts photo editors use different tools to make the works done.
Photo Color Correction Service Applied
Basic Retouch
Background Removal
Why need to auto parts photo editing for our Business?
Some words are not enough to describe why we need auto parts photo retouching for our Business. Yet here are some benefits we can't resist to tell. 
Helps to present attractive, scars free & high-quality images for viewers.
Gives a chance to win higher market share rather than competitors who don't use online auto parts image editing for their Business.
To give a shadow effect on images to look more appealing.
A good background of an image creates a positive impression. Remove or edit background is included auto parts photo editing.
Make a good impression on Business & boost Business rapidly.
Importance of auto parts photo editing for online Business? 
The online Business saves time as well as travel costs. But to gain trust to run the online Business smoothly, a seller needs to take crucial initiative. To attract the customer for online business images need to be sharp & eye-catchy. That is only possible by auto parts photo editing in Photoshop. In this way, by using auto parts photo editing scope of online Business grows day by day. A classy image creates a positive vibe on the viewers' minds & makes it a topic of discussion.So make an online business spread fast; there is no alternative to photo editing.
Our auto parts photo editing service? 
Well, you must be looking for a photo editing service! Because you are aware of the importance of auto parts photo editing service. So let's have a look at the services we provide for your Business to gain leadership in the industry.
Noise and grain removal
Noise & grains prevents an image from expressing the real meaning of it. Our Photoshop experts know how to filter & remove noise from images.  Noise-free image prevents your customers from distraction & making the wrong decision. It helps them to find a stunning picture of auto parts & make the right decision to purchase. 
Stains, scratches or marks removal
Would you like to buy an auto part that has stains or scratches? For me, the answer is NO.  Healing brush tool performs the magic of removing stains, scratches or marks.  So, auto parts photo retouching in Photoshop helps you to get scratches or marks free photos.
Unnecessary glare removal
Unnecessary glare means unnecessary light effects that hamper the image quality. As we all know, low-quality images can lower your customers' purchase rate. Auto parts photo editing online can give you the solution & remove unnecessary glare from the pictures.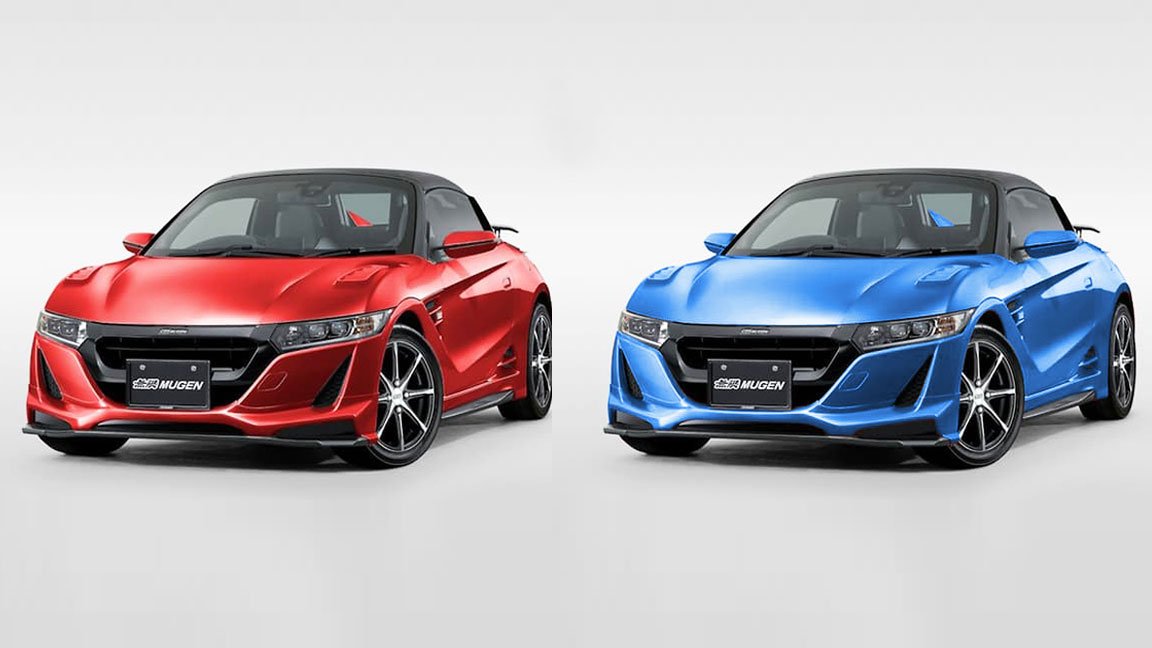 Color and design adjustments
Due to light effect color & design of the product may look different on photos. But the customer would get dissatisfied if they find the product color & design does not look like the way it is in the image. To avoid that situation seller depends on auto parts photo editing online services.
Professional high-end retouching
High-end retouching is genuinely a professional level task. The challenge is to make the texture of the image smooth & natural. Our professional-level photo editors do the same for you. The auto part photo will get high-end retouch, but it will look natural & clean.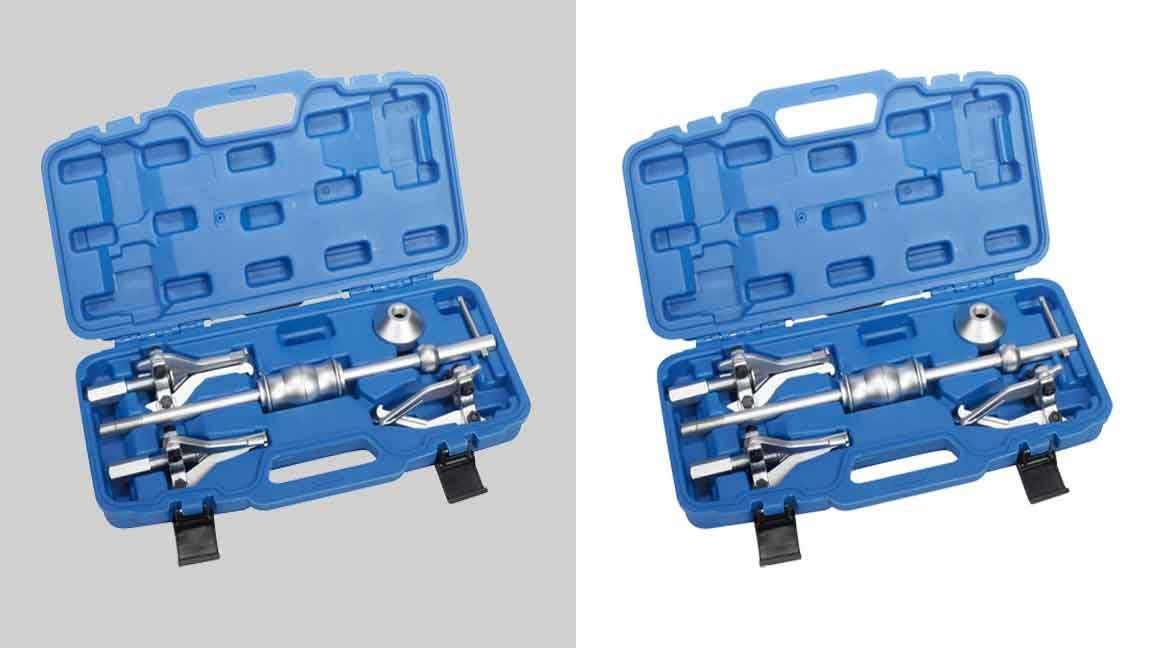 Color correction and improvements
Proper balance of color can make an image real & attractive. Use of color level, curve, color balance, etc. and auto parts photo can look more real than original photos. Color correction & improvements is not an easy task, so choose us to get the best result with minimum cost.
Merging, zooming or resizing
Merge one image with another one. Zoom out the auto part image to give a clear idea about the feature of any specific parts. Resize the image to get a correct shape of frame everything is a common requirement for Auto parts photo editing online service. We make those things work out to give you the best outcome.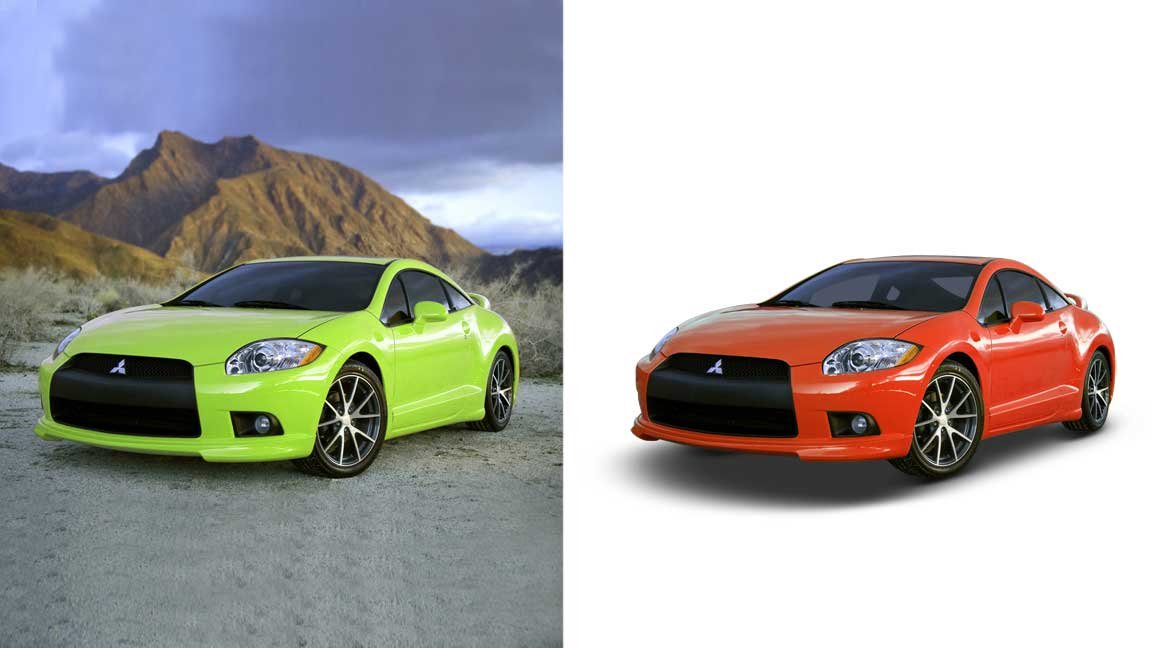 Color variations
A seller can't take photos of the same product that has only different color variations. So it's a wise decision to take one or two photos & make the color variations with the help of auto parts photo editing. That will save costs for auto parts sellers. 
Watermark, logo removal or adjustments:
Watermark & logo on the image of the auto part claims your ownership for your specific product. So adjustment or removal of logo & watermark on your auto parts photos gives you an extra security layer. It prevents others from copying your product image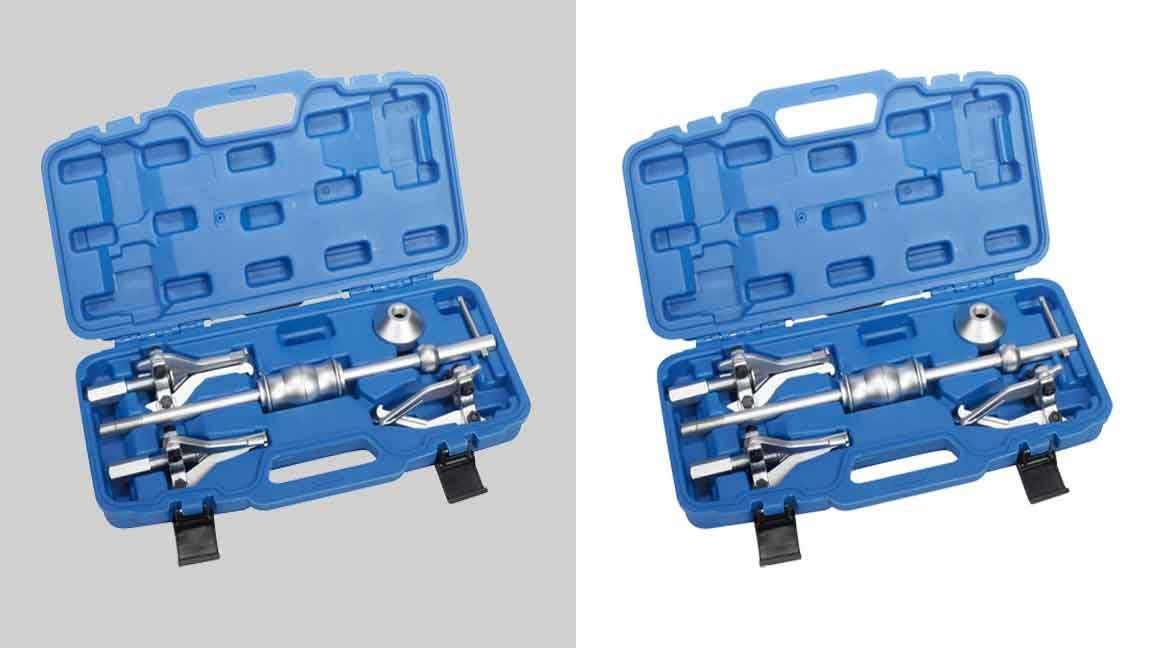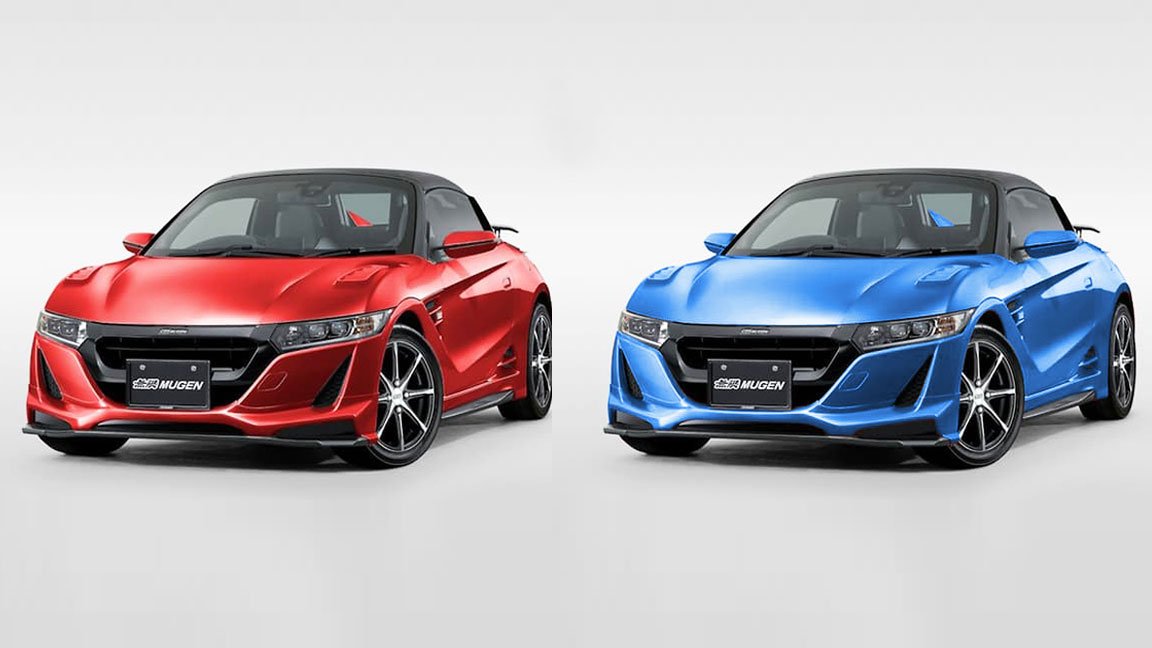 Looking for the best auto parts photo editor? Clipping photo experts is the best car photo editing service provider for car dealers and photographers. Get Free Trial.
Color Correction & Color Variants Service
Clipping path
Car white background
Background changing
High-end retouch
Extend background
Adjustable Layer File
Recoloring
Add 3D Effect
100% Satisfaction
Automobile Natural Shadow
Shape Adjustment
Accurate Resizing
Cast Shadow
Transparent background
New Background
Web-Ready Output
Rush-hour Delivery
24/7 Dedicated Support
COMMUNICATION WITH US TO PROJECT DEALS
We are looking forward to hearing from you regarding your photo editing project! Know us before you start working with us. We are available on phone calls, what's up, over email, and video call through google meet and skype. Take this great opportunity to meet us now.
Final verdict
Nowadays, auto parts photo editing service becomes an integral part of the car industry. The auto parts and images are available to improve their look. In this regard, the clipping photo experts could be your best choice when it comes to hiring a reliable [car parts] image editing service
Clipping Path Service FAQs
How many images can we do auto parts photo editing?
We have a strong and Hard Clipping path, retouching workers. They are Highly experts and dedicated to their work. We can deliver 1200 images auto parts image editing without concern
Which types of business need to this service
Clipping path service is the most important for e-commerce business owners or photographers. Product photo editing is used online and ecommerce stores. It is important for many services like Professional Photographers, ads agencies, eCommerce businesses, Online retail stores, retail company and so on.
Do you have free trial facilities?
Of course, always we do offer free trial facilities up to 2 /3 images so that you can judge our service quality before taking your final decision. Please send me your images this email sales@clippingphotoexperts.com
Which image formats do you accept?
Over the past 12 years, we have developed our skill to work with various image formats. Here is a few types of images formats such as psd, ai, eps, jpeg/jpg, png, gif, svg, cr2, tiff and pdf.
How can I upload my photos file?
You can upload your files using our absolutely secured ftp or you can use third-party file transfer protocol like dropbox, we transfer, one drive and google drive.
Do you safe my images?
Yes, 100% without doubt. It is a paid file transferring protocol that is highly secured. We know the value of your images and we are committed to receive your files with highest security and confidentiality.
How do I know my images are ready to download?
You will be notified when images are on our server and ready for you to download. We send you a secure dropbox wetransfer and google drive link.
Can I pay weekly / monthly?
Yes, if you wish, then you also can. Those of our customers, who need our service frequently, they've got the alternative to pay weekly or monthly. If you satisfied our work you can send your payment any time. Basically, we accept payments weekly and monthly.